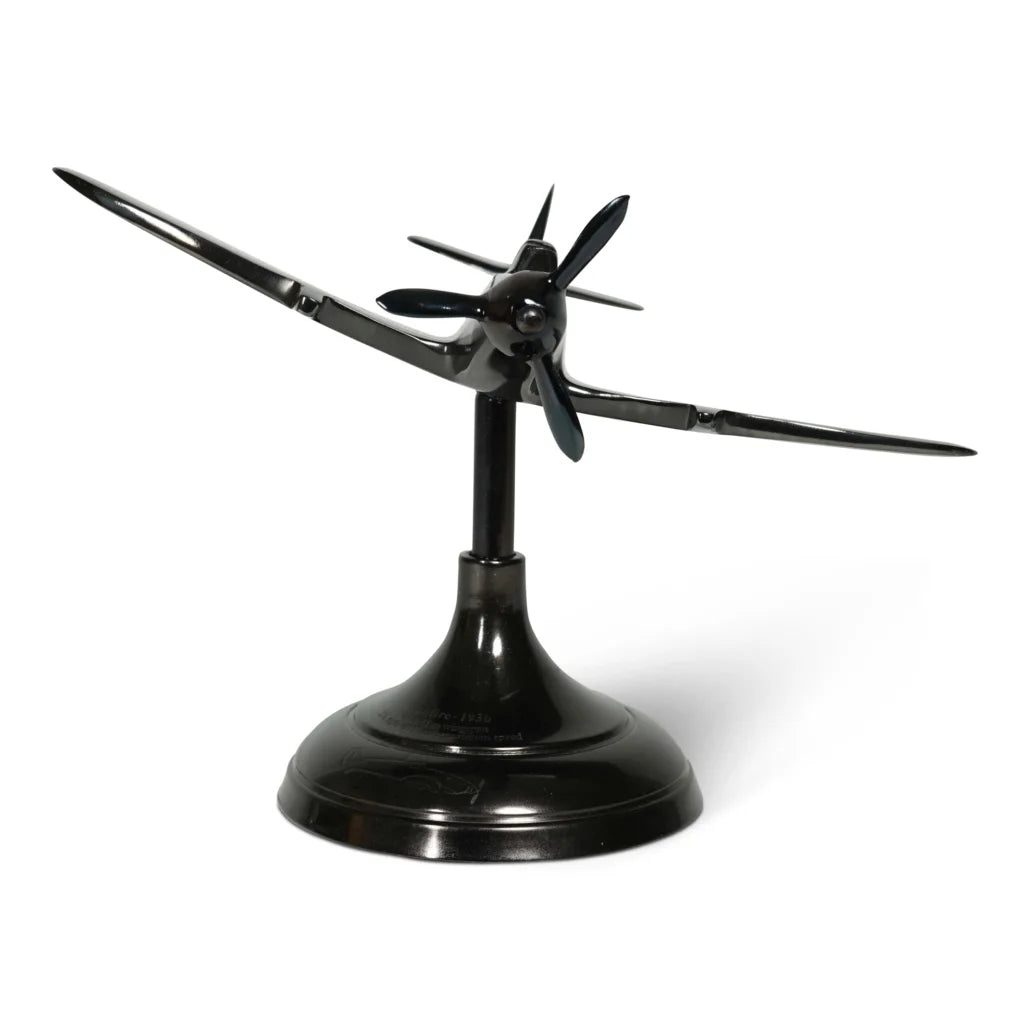 SPITFIRE TRAVEL MODEL, BLACK
This iconic aluminum Spitfire is an exact copy of a WWII original trench art model. The original was probably crafted by a plane mechanic, stationed on a isolated British airfield.
Price reflects this item as may be some black paint has not taken to the plane 
very minor can use a black marker to touch up only left 1.
Additional information
| | |
| --- | --- |
| ITEM NUMBER | |
| COLOR | |
| LENGTH CM | |
| WIDTH CM | |
| HEIGHT CM | |
| LENGTH INCH | |
| WIDTH INCH | |
| HEIGHT INCH | |
| WEIGHT | 0,48kg |