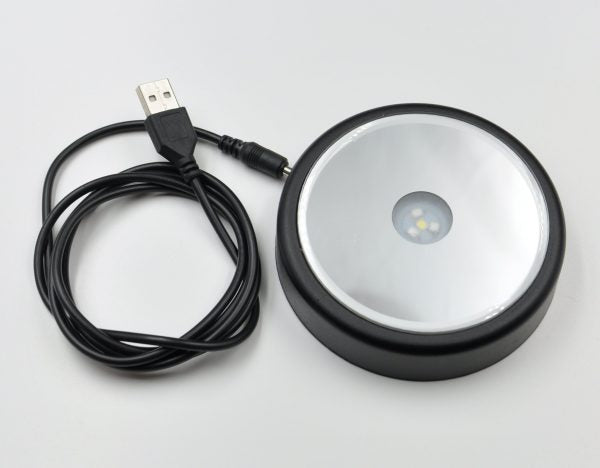 COLOUR CHANGING LED/USB – BASE ONLY
A lovely vibrant Colour Changing LED/USB Base. These bases make any of our Jellyfish look fabulous! They have a multi-function button to cycle through multiple selections of colours.
The bases are provided with USB lead only. They can also be used with Batteries.
This base can be plugged into a normal USB phone charger plug, USB sockets, or USB devices like PCs, etc.