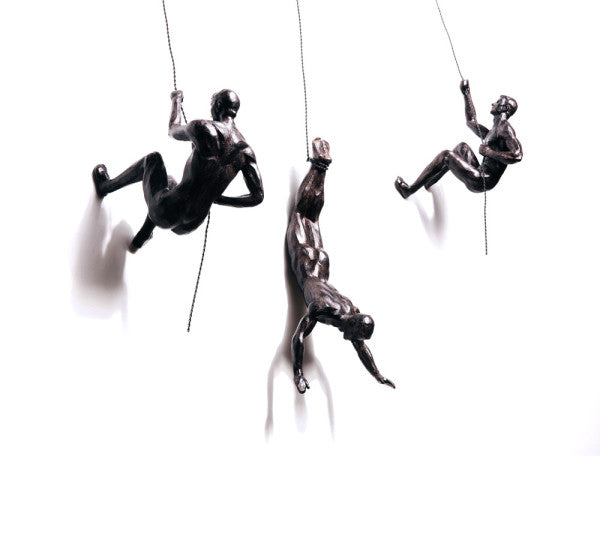 CLIMBING MEN TRIO – BRONZE COLOUR SCULPTURES
These impressive 'Climbing Men Sculptures' are great for any Contemporary home.
Sold in either Copper, Bronze or Silver colour and sold as a Trio or Duo (Left and Right Climbing Man).
The cluster of 'Climbing Men' look fantastic in a display of 3 or 6.
Dimensions: Right and Left H 19cm W 10cm D 16cm, Centre H 19cm W 10cm D 16cm
Colour: Bronze