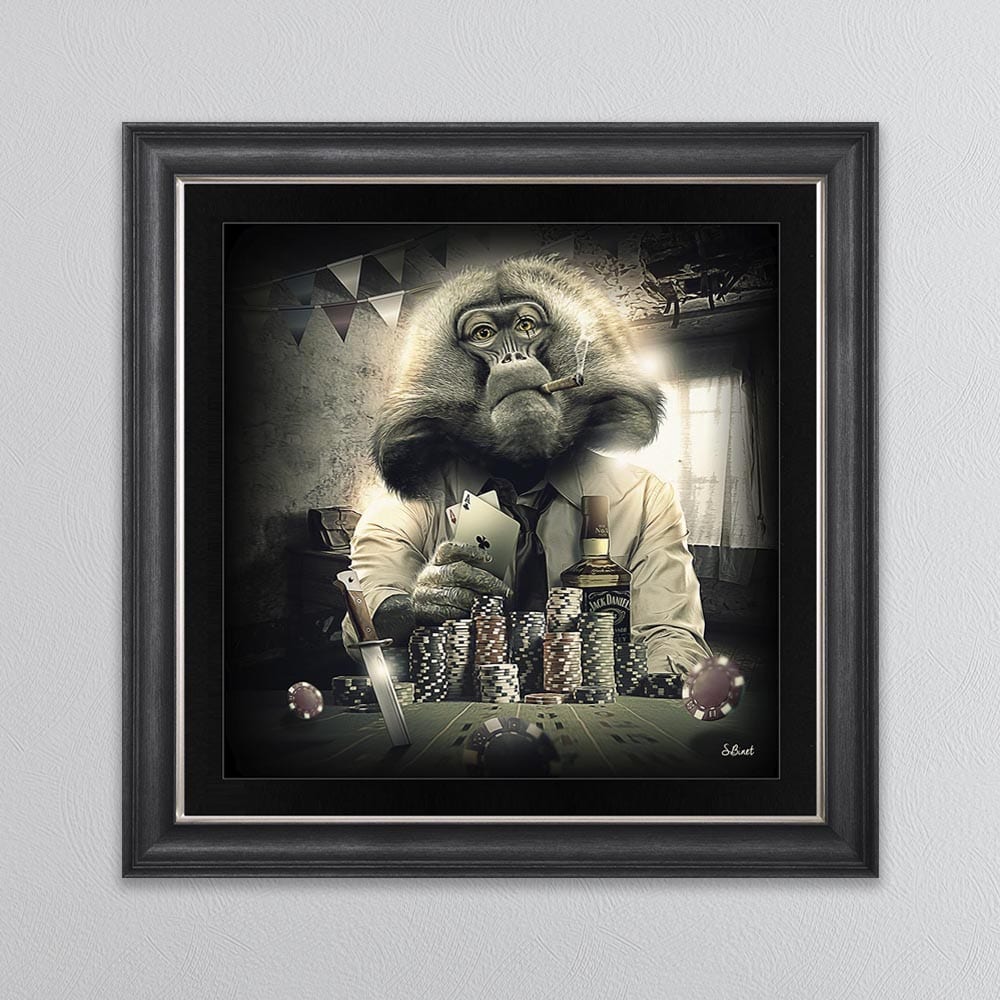 ACE MONKEY FRAMED WALL ART
Our Sylvain Binet artwork is provocative, edgy and guaranteed to make a statement in your home. This animal wall art is contemporary with a vintage feel; perfect for those wanting to add serious style to their living space.
Our Grey Vegas frame is of the highest quality. The Stunning Matt Charcoal Grey with a Champagne Silver detail looks amazing with some of our larger pieces of art. This frame looks stunning in a classic decor scheme.
size 90x90 cm